Although we are famous for our Canon Boot Camp, there's a "secret" aspect to The Association few know about. A little niche and special talent where we really excel. We are the world leader in error-free voice over recording files for telematics applications.  For example, when you hear a voice in the Honda or Acura vehicles giving you navigation information, those voices belong to our carefully selected talent. 
When Clarion and Microsoft were building their AutoPC, they came to us.
When IBM wanted to build a "supervoice" they came to us. (10,000 voice files)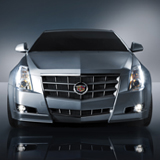 When Cadillac wanted voices for their CTS, they came to us.
When deCarta wanted to have voices for their SDK application, they came to us.
We've recorded tens of thousands of voice files for Alpine in multiple languages for twelve years running.
And we teach computers to be better listeners.
When Honda wanted 40 people (from everyday life) recording 500 lines to train their computers to be better at voice recognition, they came to us for their voice recording services.
Basically, we're very, very good at producing human voice files at Six Sigma level of quality (zero defects), This means our clients have no recalls, no embarrassing PR situations and no lawsuits for damages because an incorrect voice file told a driver to "exit freeway on the left" when there was no left exit. Or the sound file couldn't be understood, or was confusing or a hundred other things that led to driver distraction which took the driver's eyes off the road and hand off the wheel, violating NHTSA's guidelines (and worse threatening the safety of the driver).
The "frontier days" of having the receptionist record voice files for navigation systems is over.  It's the golden age of voice files and we want to offer our services to companies awakening to this event.  In the long run we are their least expensive choice because we take 25 more steps in the production process than the standard voice recording studio to insure all voice files are as error free as any other part in the car.
Contact us for a quote on any of your digital audio production needs.